Youngstown Orthopaedic Associates, the region's largest orthopaedic practice, has announced plans to open an orthopaedic-focused urgent care center in Howland. The new center will officially open on Monday, Oct. 5, 2020.
Located in YOA's Howland office at 1695 Niles-Cortland Road, N.E., the center will provide timely and specialized care for people with orthopaedic injuries in need of immediate attention. This includes sports injuries, workers' compensation injuries, dislocations, fractures, strains, sprains and any muscle, bone or joint injuries.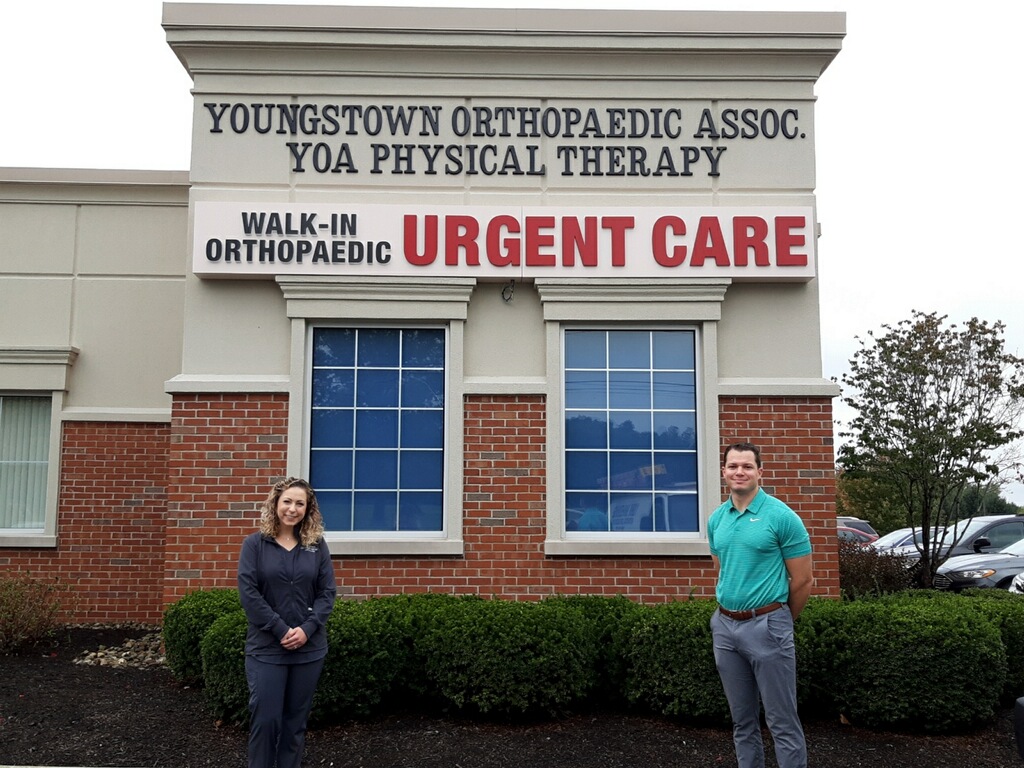 The new orthopaedic-focused urgent care center is the first of its kind to open in Trumbull County. YOA now offers urgent care access in both Mahoning and Trumbull Counties.
"We're looking forward to filling this gap in Trumbull County, by providing low-cost, high-quality specialized orthopaedic care for injuries that need immediate attention," said Dr. Thomas A. Joseph, an orthopaedic surgeon and YOA partner. "We provide a safe, quick and effective alternative to the usual lengthy emergency room visit.
"Often times, when individuals go to the hospital for bone-related injuries, they're referred to an orthopaedic specialist, anyways," said Dr. Joseph. "With our orthopaedic urgent care center, we're eliminating that extra step by providing quicker access to orthopaedic doctors, saving patients time and money."
The center also provides X-ray imaging and bracing services.
It is open Monday through Friday from 11 a.m. to 7 p.m. It is currently closed on Saturdays and Sundays.
The center serves patients 13 years of age and older and is focused on urgent orthopaedic injuries. Patients with other medical emergencies and younger patients should contact their primary care physician or visit a local emergency room.
The YOA orthopaedic team consists of 11 orthopaedic surgeons, one pain management and rehabilitation doctor, orthopaedic physician assistants and nurse practitioners. The urgent care is staffed by these orthopaedic specialists.
The group opened its Boardman orthopaedic urgent care center in 2017.
Youngstown Orthopaedic Associates is one of the largest orthopaedic practices in the tri-state area, offering complete care for all orthopaedic conditions. Services include orthopaedic care, sports medicine, joint replacement, physical therapy, hand therapy, casting, bracing, X-Ray and MRI imaging services and EMG and nerve studies. More information is available at www.youngstownortho.com.
# # #