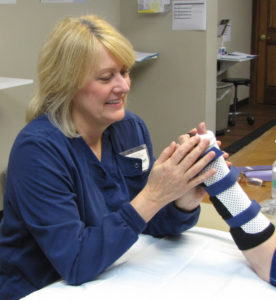 Sandy Andrews is YOA's occupational therapy supervisor and a certified hand therapist.
Occupational Therapy
YOA's occupational therapy team helps restore function of the hand and upper limbs. Certified hand therapists work with YOA's hand surgeons, as well as general practitioners, rheumatologists and neurologists.
We have two licensed occupational therapists and two certified occupational therapy assistants.
Hands-on treatment plans are developed and managed for post-surgical, acute and chronic situations.
We offer a wide range of occupational therapy services.
Custom made static and dynamic splints, including protective splints for

Post-surgical fractures
Corrective intervention

Scar management
Wound care
Edema care/compression
Mobilization techniques
Strengthening
Desensitization/Sensory re-education
Modalities

Ultra-sound, paraffin, fluidotherapy, bio-feedback, electric simulatio
We manage a range of conditions and ailments.
Acute trauma
Elbow, wrist and hand fractures
Mallet fingers
Finger fractures and dislocations
Game keepers thumb
DeQuervain's
Dupuytren's Disease
Carpal tunnel
Tennis elbow
Burns
Osteoarthritis and rheumatoid arthritis
Trigger finger and thumb
CRPS (chronic regional pain syndrome)
What is a CHT?
A certified hand therapist (CHT) is an occupational therapist with at least five years of clinical experience, including at least 4,000 hours in direct practice of hand therapy. In addition, a CHT has passed a comprehensive test of advanced skills.
Physical Therapy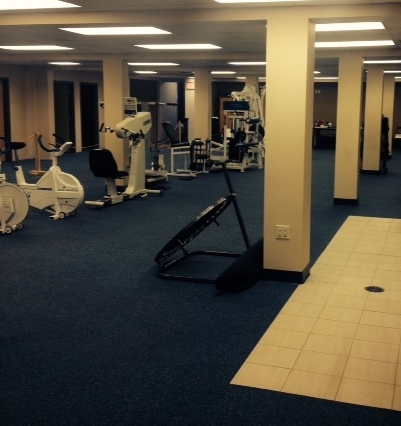 YOA physical therapy department specializing in rehab related to workers compensation injuries, sports medicine, ACL surgeries and rotator cuff procedures.
The strength of YOA's physical therapy programs is their connection with YOA's nine specialty surgeons. No other PT clinic sees as many shoulder and total joint replacement patients.
We have a highly trained, compassionate staff.
Our staff includes:

4 licensed physical therapists
7 physical therapy assistants
2 registered orthopaedic technicians for all casting and bracing requirements.
We use standard and advanced techniques.
We offer physical therapy programs for post-op rotator cuff repairs, anterior cruciate ligament procedures, arthroscopic knee surgery, total shoulder replacements, total knee replacements, total hip replacements, total elbow arthroplasty, tendon transfer of the hand & foot, carpal tunnel release, arthroscopic shoulder surgery and spine surgery.
We utilize the Mulligan Concept of MWMS & SNAGS for the extremities and spine.
We also utilize the McKenzie Method of spine rehabilitation.
Other services include manual therapy, ultrasound treatments, electrical stimulation therapy and laser therapy.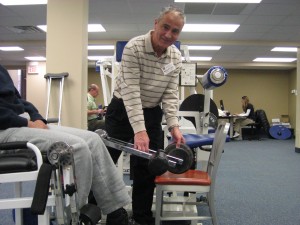 Rick Peaslee, a YOA physical therapist, specializes in manual therapy, back and neck rehabilitation and total joint rehab
Our facility is spacious and modern.
It spans more than 3,000 square feet.
It features state-of-the-art Cybex rehabilitation equipment.
Our location offers easy access to major highways.
We offer convenient scheduling.
Physical Therapy phone number 330-726-1466 fax number 330-726-8645.