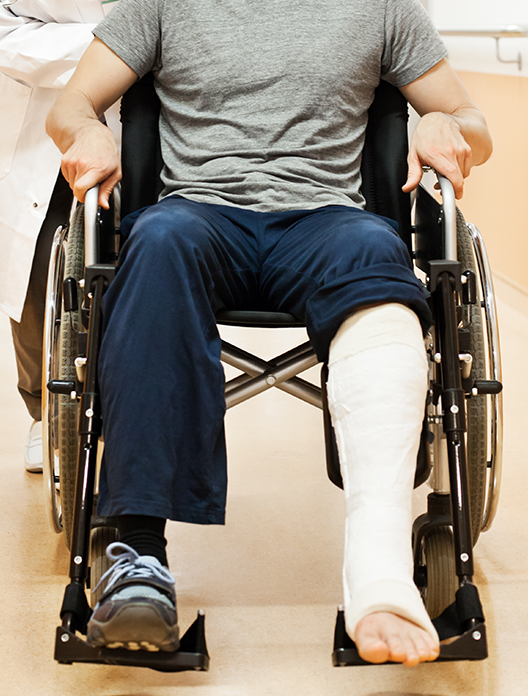 Orthopedic and Fracture Clinic
Orthopedic injuries are a common occurrence and can often be accompanied by other related injuries. At the Orthopedic Surgery Center, we prioritize the seamless integration of care with our dedicated orthopedic and fracture clinic specialists to ensure optimal recovery and the highest standard of patient care. With a wealth of experience and access to cutting-edge equipment, our clinic has successfully treated a myriad of fractures, ranging from pediatric to adult cases and encompassing a wide spectrum, from foot to shoulder fractures.
Our orthopedic specialists are at the forefront of their field, committed to utilizing the most advanced techniques and treatments for traumatic orthopedic injuries.
Comprehensive Treatment for Various Fractures
At the Orthopedic and Fracture Clinic, we offer a wide range of services to address various fractures, including but not limited to:
Clavicle Fractures: These fractures, commonly known as collarbone fractures, can occur due to falls or direct trauma.
Humerus Fractures: Fractures of the upper arm bone (humerus) can be particularly challenging. Our experienced team evaluates each case individually to determine the most suitable treatment plan.
Distal Radius Fractures: Fractures of the wrist's distal radius are common and can affect daily activities. Our clinic offers expert care to restore wrist function and alleviate pain associated with these fractures.
Tibia Fractures: Tibial fractures, affecting the shinbone, can range from simple to complex. Our orthopedic specialists are skilled in managing these fractures.
Hand Fractures: Fractures of the hand can significantly impact hand function. We provide specialized care, including hand therapy, to ensure the best possible outcome for hand fracture patients.
Shoulder and Elbow Fractures: Fractures involving the shoulder and elbow joints require meticulous care to maintain joint function. Our team is well-versed in treating these fractures to facilitate a full recovery.
YOUNGSTOWN ORTHOPAEDIC ASSOCIATES
THE ORTHOPAEDIC SURGERY CENTER