Seth Kuwik, M.D.
Specialties: Hip & Knee Joint Replacement & Reconstruction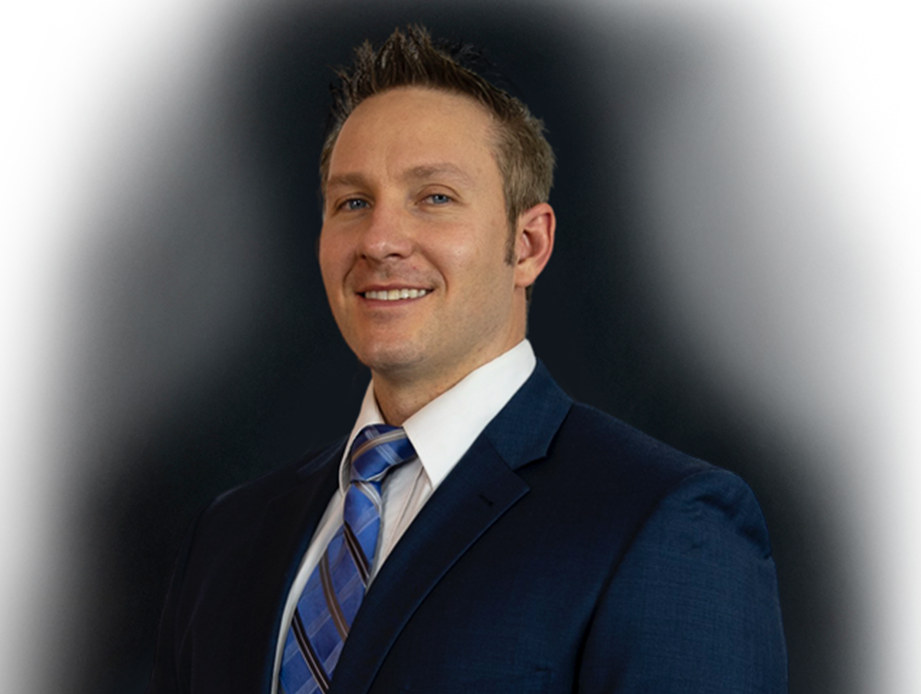 Dr. K. Seth Kuwik excelled in athletics, particularly baseball, during his undergraduate years at Lipscomb University in Nashville, Tenn. And he most likely saw many instances of sports ailments, including knee injuries, during his playing days.
Now, Dr. Kuwik is an orthopaedic surgeon specializing in hip and knee joint replacement and reconstruction.
Before joining YOA, Dr. Kuwik completed an Adult Reconstruction/Knee Fellowship at Lenox Hill Hospital, New York, N.Y. He graduated with a bachelor of science degree from Lipscomb in 2005 after four years as a starter on its NCAA Division I baseball team. During his college baseball career, he won numerous honors including being named an ESPN The Magazine District IV All Academic All American in 2005.
After receiving his doctor of medicine degree in 2010 from the University of Toledo, Dr. Kuwik took part in an orthopaedic surgery residency from 2010-2015 at the State University of New York at Buffalo, N.Y.
During his studies and residency, he was involved in numerous research projects regarding various aspects of total knee replacement.
Dr. Kuwik is a member of the American Academy of Orthopaedic Surgeons. He is married, has two daughters and enjoys playing softball, flag football, snorkeling, skiing, traveling and working out.
Dr. Kuwik is currently accepting new patients at YOA's Building B and Warren locations by calling 330-758-0577 x1103.


"Dr. Kuwick is a great Orthopaedic Surgeon!! He did surgery on both my knees and I can walk so much better with no pain!! My legs were so bent and now they are straight!! He also listens to his patients and is very respectful to all!! Thanks again!!"
– Celestino


"Dr. Kuwik did 2 surgeries on my father… one to put screws in his femur and the other to repair his hip. Dr. Kuwik is knowledgeable, caring and a wonderful addition to our area!"
– Mickey


"I had a left hip replacement and Dr. Kuwik is a great doctor. He is very good at explaining everything about your surgery and your physical therapy. I recommend people to him all the time,, including my 84 year old momma!"
– Kathy


"Dr. Kuwik did my complete knee replacement in October. He did a great job. He is one great doctor! If you have any questions, he is right there to answer them."
– Barbara


"Dr Kuwik is a genius! I have recommended him to countless people who want a quality TKR (Total Knee Replacement). He is awesome."
– Lynn


"Dr. Kuwik I personally believe is one of the best surgeons I've ever met. I was well informed. I was given everything I needed to have a wonderful experience. As promised, I no longer have any pain and the new hip is working better than I expected after only 6 weeks. I have already recommended him and his team to other people and will continue to do so. So thank you very much Dr. Kuwik for a fantastic experience."
– Tony


"I saw Dr Kuwik because I was having difficulty with my knee. He was wonderful. After examining my knee, looking at X-ray we decided to proceed with an MRI. At the next visit, we discussed various options and decided to proceed with an injection (no pain involved!). I would highly recommend Dr Kuwik. He has a wonderful bedside manner and takes the time to answer all of your questions."
– Susan
Credentials
Undergraduate
Lipscomb University, Nashville, Tennessee
---
Graduate
University of Toledo College of  Medicine, Toledo, Ohio
---
Postgraduate Training
Residency: State University of New York at Buffalo, Buffalo, New York
Fellowship: Lenox Hill Hospital, New York, New York
---
Board Certifications and Medical Associations
American Academy of Orthopaedic Surgeons
YOUNGSTOWN ORTHOPAEDIC ASSOCIATES
THE ORTHOPAEDIC SURGERY CENTER