Thomas Joseph, M.D.
Specialties: Sports Medicine and Adult Reconstructive Surgery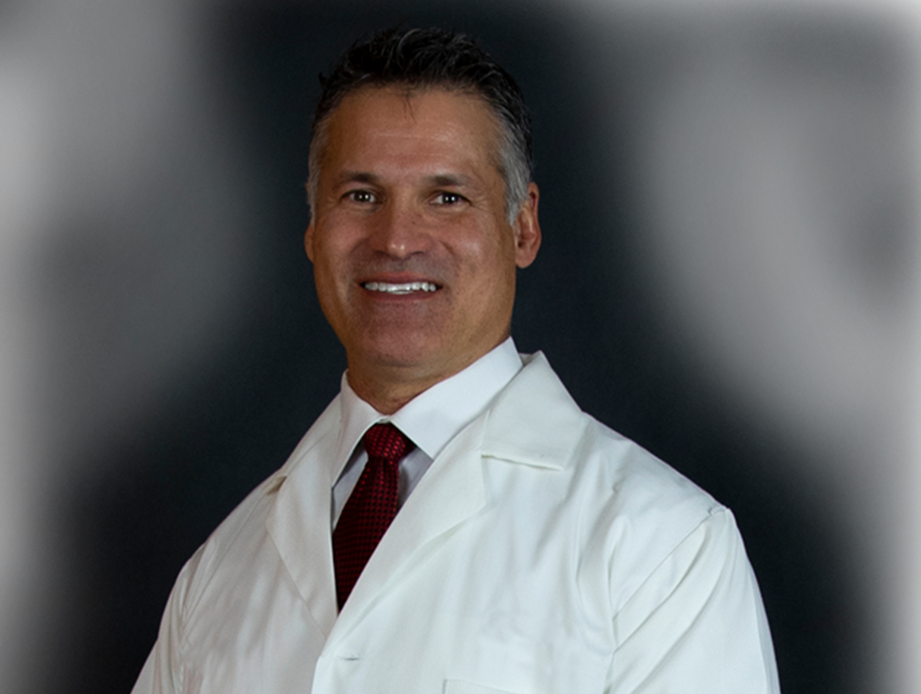 Dr. Joseph is the President of YOA. He is a sports medicine physician and orthopedic surgeon specializing in shoulder surgery and knee surgery. Over the past 20+ years, he has treated thousands of athletes of various ages and has amassed a tremendous level of experience with rotator cuff injuries, shoulder instability, ACL reconstruction, arthroscopic surgery and shoulder and knee replacement. He also has a keen interest in partial knee replacement and joint preservation techniques.  He has served as a team physician to local high schools and was head team physician for former local semi-pro teams, The Mahoning Valley Thunder and Youngstown Steelhounds.
Dr. Joseph graduated from John Carroll University (Cleveland, Ohio) in 1992 and received his MD from the Ohio State University in 1996. He complete his orthopedic surgery residency at The Cleveland Clinic Foundation in 2001.  This was followed by a fellowship in sports medicine (shoulder and knee surgery) at The Steadman-Hawkins Sports Medicine Clinic in Vail, Colorado.  There he was involved in providing team coverage to The Denver Broncos, The Colorado Rockies, and The US Ski Team.
Dr. Joseph is also President of The Orthopedic Surgery Center in Youngstown, Ohio, where he pioneered one of the states first outpatient joint replacement programs. Using an accelerated recovery protocol, he has returned close to 1,000 patients to the comfort of their own home either the same day or the morning after a shoulder or knee replacement procedure.
Dr. Joseph is Board certified by the ABOS and is a member of the Ohio Orthopedic Society.  He is actively involved in the education of medical students and orthopedic resident physicians.
Dr. Joseph is currently accepting new patients at YOA's Building A, 6470 Tippecanoe Road. Referrals from your primary care physician can be made by calling (330) 758-0577 Ext. 1523.


"I can't say enough about Dr. Joseph and his team at the surgery center. They are so efficient and take your fears away during your stay. I stayed overnight and the nurses were undeniably angels. They were so kind and helpful. They kept my pain levels manageable and kept me comfortable. If you have been putting off a joint replacement like I was don't put it off any longer. It is something that the doctor and nurses and PT people can take you through seamlessly. Thank you Dr. Joseph and everyone that has touched my journey."
– Mary


"The absolute best! Professional! Two knee replacements and 2 hand carpal tunnel surgeries! All successful! Playing golf again!"
– Kathy


"My husband lived in pain for years. After research, I chose Dr. Joseph and I thank God I did. My husband had both knees replaced. Now he lives with no pain. Before, I asked my Primary Care Physician if he knew Dr. Joseph and he told us yes, he was excellent doctor. I highly recommend Dr. Joseph and his staff. Very professional."
– Kitty


"Dr. Joseph is very knowledgeable and easy to talk to. He explained what the procedure would entail, what recovery and physical therapy would be, limitations and expectations would be. Everyone I know that has gone to him has nothing but great things to say about their experiences and the success of their procedure. He is one of the best in the area – I trust him completely to remedy my situation."
– Richard


"Dr. Joseph is the most professional Dr. I have ever had. His bed side manner is second to none. He speaks to you like he's known you forever. He also explains everything to you with great detail. I would highly recommend him to anyone who needs shoulder surgery."
– Roger


"My experience at YOA was very positive. This was my first meeting with Dr Joseph. I was listened to and my concerns were respected. I needed time to consider his recommendation and felt no pressure to make my decision at that meeting. I am pleased to say I am following his recommendation."
– Kathy
Credentials
President
The Orthopaedic Surgery Center
---
Undergraduate
John Carroll University, Cleveland, Ohio
---
Graduate
The Ohio State University College of Medicine, Columbus, Ohio
---
Postgraduate Training
Internship: The Cleveland Clinic Foundation, Cleveland, Ohio
Residency: The Cleveland Clinic Foundation, Cleveland, Ohio
Fellowship: The Steadman-Hawkins Sports Medicine Clinic, Vail, Colorado
NFL: Team Coverage Physician, Denver Broncos
MLB: Team Coverage Physician, Colorado Rockies
The United States of America Olympic Ski Team: Physician, XIX Olympic Winter Games, Salt Lake City, Utah
---
Board Certifications
American Board of Orthopaedic Surgery
Arthroscopy Association of North America
American Academy of Orthopaedic Surgeons
YOUNGSTOWN ORTHOPAEDIC ASSOCIATES
THE ORTHOPAEDIC SURGERY CENTER