Hip & Knee Joint Replacement & Reconstruction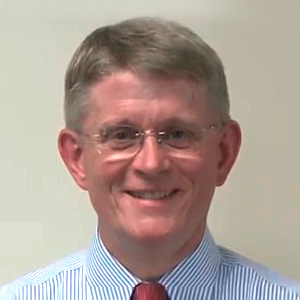 Dr. Jamison is an orthopedic specialist with a focus on hip and knee joint replacement and reconstruction surgery. He has been with Youngstown Orthopaedic Associates since 1997.
A native of North Carolina, Dr. Jamison is a graduate of the Honors College of the University of South Carolina in Columbia, with a Bachelor of Science degree in Biology. He attended medical school at the Wake Forest University School of Medicine in Winston-Salem, North Carolina, graduating in 1990.
Following medical school, Dr. Jamison completed his residency in Orthopaedic Surgery at the University of Pittsburgh in 1996, including a year of research in the Musculoskeletal Research Laboratory. From there, Dr. Jamison served as an Otto E. Aufranc Fellow in Adult Reconstruction at the New England Baptist Hospital in Boston, Massachusetts. During his fellowship he had the opportunity to train with several of the country's leading experts in joint replacement and revision surgery.
Dr. Jamison is Board Certified by the American Board of Orthopaedic Surgeons. He is a member of the American Academy of Orthopaedic Surgeons, the American Association of Hip & Knee Surgeons, the Mid-America Orthopaedic Society, the Ohio Orthopaedic Society, the Ohio Orthopaedic Society, and the Ohio State Medical Association.
Dr. Jamison is on full-time staff at the Surgical Hospital at Southwoods and St. Elizabeth – Mercy Medical Center in Boardman. Courtesy privileges are held at St. Elizabeth – Mercy Medical Center in Youngstown, and the Orthopaedic Surgery Center in Boardman. He is currently accepting new patients at YOA's Building B, 1499 Boardman-Canfield Road. Referrals from your primary care physician can be made by calling (330) 758-0577, Ext. 1102.
More on Dr. Jamison
Vindicator spotlights golfer's successful knee replacement. Read the article here.
Surgeon enjoys helping patients walk pain-free. Read the article here.
Return to Meet Our Doctors (list of doctors).