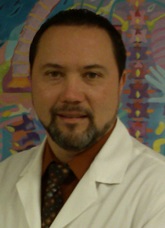 Mr. Waskin has been in practice as a Physician Assistant in partnership with Dr. Jim Jamison and Youngstown Orthopaedic associates since 2004.
A native of Western Pennsylvania, Kevin Waskin served for 4 years as a U.S. Air Force Medic. Upon completion of his service he attended Gannon University in Erie, Pa. where he graduated with honors, earning a Bachelors of Science degree with a major in Physician Assistant studies.
Since graduation in 1993, Mr. Waskin has dedicated his career to the Orthopedic Surgery field, concentrating mainly in sports medicine, hand and upper extremity surgery, and adult total hip and knee replacement and revision surgery.
Mr. Waskin is board certified with the National Commission on Certification of Physician Assistants (NCCPA), and is a fellow member of the American Academy of Physician Assistants (AAPA). He currently has affiliate staff privileges at Forum Health- Northside Medical Center, St. Elizabeth Health Center, and The Orthopaedic Surgery Center at Beeghley Medical Park.
For appointments contact Youngstown Orthopaedic Associates, 330-758-0577 – Ext. 1148.
Return to Doctors Staff (list of doctors staff).