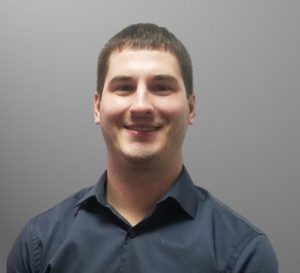 Alex joined Youngstown Orthopaedic Associates as a staff physician assistant in 2018. He is the primary provider at orthopaedic urgent care center.
Originally from Warren, Ohio, Alex most recently completed his residency with Orthopaedic Associates in Cleveland, Ohio. Prior to that, he spent time working with the athletic teams at Ohio State University as an athletic trainer, with clinical and didactic experience.
Alex earned a Bachelor of Science degree in Health Sciences from The Ohio State University, graduating Summa Cum Laude in 2016. He went on to continue his education at Baldwin Wallace University in Berea, Ohio, earning a Master of Medical Science degree in 2018.
Alex is licensed by the Ohio State Medical Board, certified with the National Commission on Certification of Physician Assistants (NCCPA), and is a member of the American Academy of Physician Assistants (AAPA) and the Ohio Association of Physician Assistants (OAPA). His areas of interest include sports injuries, acute fracture care, knee and shoulder problems, and general orthopedics.