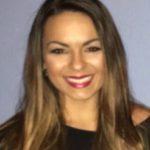 Alexandra Pizzuto joined Youngstown Orthopaedic Associates as a staff physician assistant in 2017. In her role she assists Dr. Joseph in surgery and sees patients in the office and in local hospitals.
A native of New Middletown, Ohio, Alexandra most recently worked as a physician assistant with Kaiser Permanente Hospital in Walnut Creek, Calif., concentrating in orthopaedic surgery and general surgery. Prior to that, Alexandra assisted with general, orthopaedic, vascular and plastic surgeries at the Cleveland Clinic Hillcrest hospital in Mayfield Heights, Ohio.
Alexandra earned a Bachelor of Science degree in Health Science in 2015 and continued her education at Saint Francis University in Loretto, Pa., graduating cum laude with a Master of Physician Assistant Science degree in 2016.
Alexandra is certified by the National Commission on Certification of Physician Assistants (NCCPA) and is licensed in advanced cardiopulmonary life support, cardiopulmonary resuscitation and basic life support by the American Heart Association. She has affiliate staff privileges at the Orthopedic Surgery Center, Southwoods Surgery Center, St. Elizabeth Medical Centers and Trumbull Memorial Hospital.
For appointments contact Youngstown Orthopaedic Associates, 330-758-0577 – Ext. 1102
Return to Doctors Staff (list of doctors staff).