Michael P. Miladore, M.D.
Hand & Upper Extremity Surgery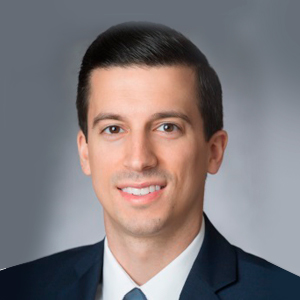 Dr. Michael P. Miladore has expertise in hand and upper extremity surgery. Before joining YOA in 2016, he spent two years taking part in a Hand and Upper Extremity Fellowship at the State University of New York at Buffalo, N.Y., where he was chief resident in orthopaedic surgery during his residency from 2010-2015.
His article, "Short to Midterm Clinical and Radiographic Outcomes of the Salto Total Ankle Prosthesis" was published in Foot and Ankle International, the official journal of the American Orthopaedic Foot & Ankle Society in January 2015. He also  presented research papers at The Clinical Orthopaedic Society's 101st Annual Meeting in Buffalo, N.Y.  and  the American Association of Orthopaedic Surgeons annual meeting in Las Vegas, N.V.
Dr. Miladore  was valedictorian of Canfield High School's 2004 graduating class. He graduated Summa Cum Laude in 2006 from Youngstown State University with a bachelor of science degree and was chosen as student commencement speaker.
During his YSU years, Dr. Miladore was named to the Phi Kappa Phi Honor Society, the Gould Society and the Golden Key International Honor Society. He received his doctor of medicine degree in 2010 from Northeast Ohio Medical University in Rootstown.
He is a resident and fellow member of the AAOS.
Return to Meet Our Doctors (list of doctors).